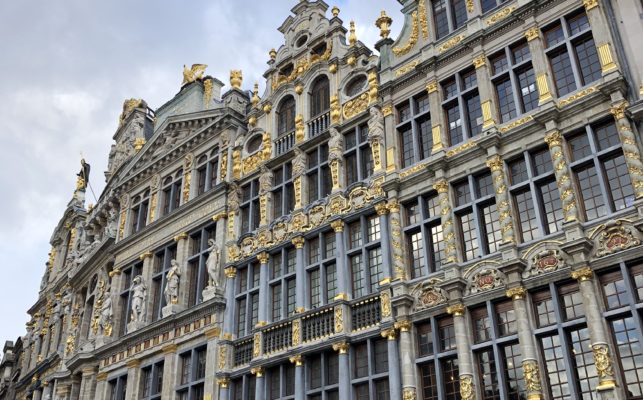 Hello all!
This blog post marks an important point. I have been in Belgium, been an official exchange student, for exactly two weeks now. Well, not exactly since I arrived on a Sunday, however, considering my complete state of disbelief those first couple of hazy days, jet lagged, dazed and not fully aware of what was happening, I count it as 2 weeks. 2 weeks unlike any others I've had before. They sped by so fast, yet at the same time it feels like I've truly been here forever, and so much has happened since I stepped off that plane. Australia seems a world away, which I suppose it is. Half a world that is.
So far, Belgium has been incredible. The Tuesday after my arrival, to my immense joy, it began to snow, coating the entire area in white and giving everything a magical feel. I did not miss the opportunity to spend as much time outside as possible, and although the cold has taken some adjusting to, it was a change I was so grateful for after the Australian summer.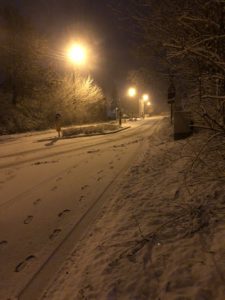 The food here is fantastic. There is no doubt in my mind that I will be coming back to Australia with the infamous exchange 10 kilos that Rotary warned us about, perhaps even a little more for good measure. It's hard to care when everything tastes so good though, and I'd happily be rolled back if it means I can keep eating all the waffles, chocolate and fries Belgium has to offer.
Of course, some things here are different, perhaps a little strange to me. Like when my host dad dips his toast into a hot bowl of tea, the apparent obsession with applesauce as a condiment to any number of meals, or the sometimes difficult to navigate social etiquette surrounding "la bise" that doesn't infrequently result in an awkward encounter for me. All of this is a learning process, and despite their occasional bizarreness, I absolutely adore these weird and wonderful cultural and culinary differences. I love noting them and their foreignness, observing the country's little quirks, and it is these that have made me realise, if I'm not careful, I could very easily see myself falling in love with this place. Especially when the bread, cheese and chocolate is so abundant.
I visited Brussels for the first time with the other new exchange students from my district this weekend, and shortly after I left the central station, I had already decided it was one of my new favourite cities. Perhaps this feeling was partly on behalf of the violin coming from a busker nearby, which provided a dramatic and magical air to my first step into the city. Either way, I was elated to be there from the get go, and joyously spent the day exploring the streets crammed with gorgeous old architecture, fuelled by the best waffle and fries I've ever had. The Grand Place was literally breathtaking in every aspect of the word, and I found myself almost tearful and in complete awe as I entered the square. In Brussels there's always something to see or do, and it's the ideal city to get lost in, which is great for an exchange student. It was the perfect way to spend the day, filled with good food, good friends, and good memories. I also finished the day with a sense of accomplishment as I had to ask passers-by multiple times in French if they could take a photo of our group. To my great pride they actually understood, even if most ended up speaking English anyway.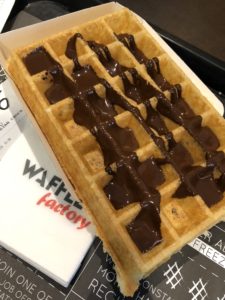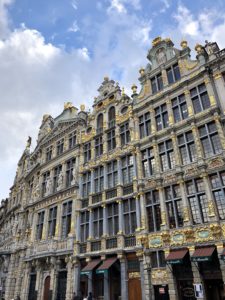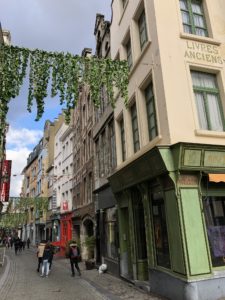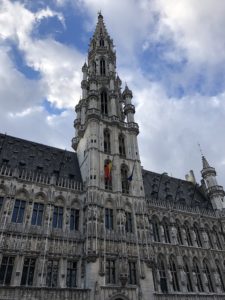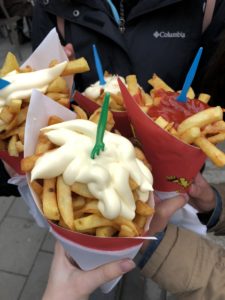 After two weeks here, I have begun to fall into a routine. Every day I wake up, eat breakfast, and head to the bus stop in the dark. I catch the train, then watch the sunrise as I walk from the station to school. During class, I try my hardest to decipher what the teacher is saying, which more often than not results in confusion, an achey brain, and me resorting to fiddling with my binder or staring out the window. I enjoy the challenge however, and have faith that class will begin to make sense to me with time. French is also quite a pleasant language to phase out to. Everybody is really kind and willing to help as well, which I'm so grateful for, as I rarely go a day without getting lost.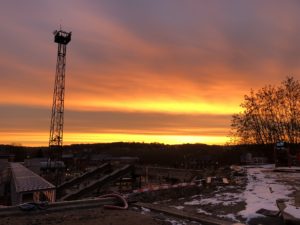 The school days are very long here, from 8:25 am-4:10 pm with 8 lessons per day, which is quite a change from the 4 lessons I'm used to. Thankfully Wednesdays are a half day, and if the teacher isn't there, class is cancelled and you are allowed to go home early, which gives my brain a break.
Afternoons are my favourite. Usually, I go feed my host family's horses, Samba and Charlie, which are some of the friendliest and fluffiest I've ever met. I take the dog for a walk around the area, throughout the curiously flat and charming landscape, and then we have a family dinner at around 7:00, which is always lovely. I love the ordinary extraordinariness of the everyday. Each day follows the same pattern, yet is completely unpredictable. There is never a day where I don't meet someone new, and I am constantly learning and discovering and broadening my worldview. After only two weeks I've already began to grow as a person, and look forward to meeting who I will become by the end of the year.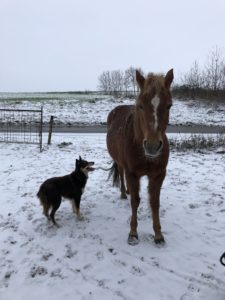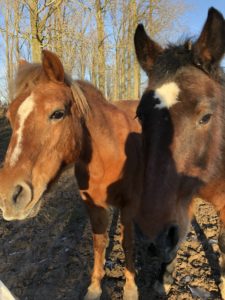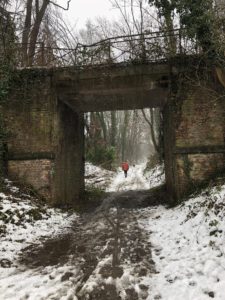 I am so endlessly grateful to everyone who has allowed me this incredible opportunity, has supported and continued to support me in the lead up to and throughout my exchange so far, all those selfless people who have given up their time to make my one here great. I can't wait to share my year with you!
Merci et à bientôt !
Heidi